Cybersecurity notification pioneer and Early Warning Service (EWS) developer Arctic Security announced today that Ben Trowbridge has been named for its Board of Directors.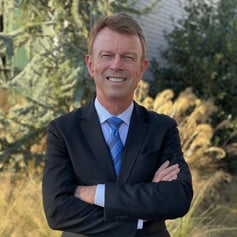 Ben Trowbridge is an award-winning Inc. 500 CEO and Board Member who has led several high-growth organizations and overseen three successful exits to strategic and private equity firms.
Most recently, Mr. Trowbridge led the creation and scaling of EY's global cybersecurity-as-a-service practice to provide managed threat detection and response, threat exposure management, managed identity access management, and data protection as a service. While at EY leading the Cybersecurity Managed Services department, he was named to the prestigious Outsourcing Leadership Hall of Fame and a winner of D CEO's 2019 CIO and CTO Awards.
Previous to his time at EY, Mr. Trowbridge was the Founder and CEO of Alsbridge, a third-party consulting firm focused on the transformational journey of enterprise clients as they considered IT outsourcing, technology-enabled BPO, and telecommunications transformation. Under his leadership, Alsbridge established a unique range of strategic consulting and subscription services through four strategic acquisitions resulting in an average 38% CAGR over five years and a sale to a private equity firm. Mr. Trowbridge was named on two occasions as an EY Entrepreneur of the Year (EOY) finalist, and Consulting Magazine named Alsbridge a Top 10 firm.
"I was immediately captivated by Arctic Security's Early Warning Solution, which monitors your assets for cybersecurity issues that could damage your operations," says Trowbridge. "The early signs of security breaches need to get the right attention from business, technology and cybersecurity leadership to keep up with the ever-growing number of threats to the enterprise. Arctic Security has decades of experience providing these services for national cyber authorities and enterprises and is a true visionary in our industry."
Arctic Security's CEO David Chartier comments: "We are excited to announce the addition of Mr. Trowbridge to our board. Arctic Security is a change agent, a disruptor in cybersecurity with a mission to help people defend their assets. Ben shares our drive to innovate in the cybersecurity industry and brings with him invaluable experience from managed security services. We will certainly benefit from his insights in growing our business and reaching the right partners and customers."
About Arctic Security
Arctic Security is a Finnish cybersecurity company whose mission is to make cybersecurity more accessible. It has previously focused on using its automated incident notification platform to help national cybersecurity authorities protect critical infrastructure. Having seen success in the critical infrastructure space, Arctic Security has now adapted this service to empower a broader audience of MSSPs, enterprises, and the public sector.
For more information, please visit Arctic Security at: https://www.arcticsecurity.com